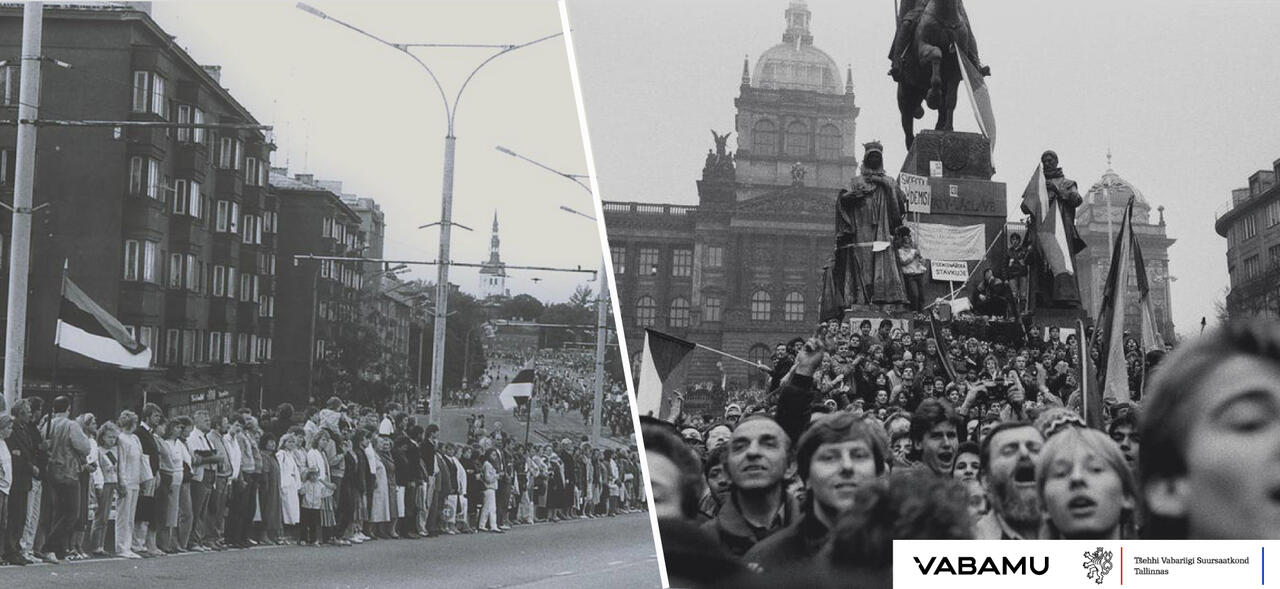 On 4th of October at 18:00, an interview evening on topic "Small states in the turbulence of the 20th–21st century: the complexity of Czech-Estonian relations" will be held in co-operation between Vabamu and the Embassy of the Czech Republic.
This year marks the 100th anniversary of the establishment of diplomatic relations between Estonia and the Czech Republic and 30 years since their re-establishment. To celebrate this milestone the Czech historian Luboš Švec and his Estonian counterpart Magnus Ilmjärv will discuss the Czech-Estonian relations, cooperation in the interwar period and the restoration of diplomatic relations in 1991.
Among other things, professors share their thoughts on the establishment of both states, Czechoslovakia's approach to the recognition of Estonia de jure and the identical and problematic approaches of both states within the Versailles system and its demise. The conditions for establishing contacts in the late 1980s, the nature of Czechoslovak support for the Baltic republics in 1990-1991 and a common journey to Europe will also be discussed.
The event will be held in English and is free of charge.
After the discussion, snacks and Czech beer will be provided.
Luboš Švec is a Czech historian who works as a Professor at Charles University in Prague. He specializes in the study of the Baltic region and East-Central Europe. In addition to numerous scientific articles, he has published monographs focusing on Estonian history and politics, including "History of the Baltic countries", "Czechoslovakia and the Baltic States: Development of the Political and Economic Relations of Czechoslovakia with Lithuania, Latvia and Estonia in the Inter-war Period" and "Perestroika, the Baltic republics and Czechoslovakia 1988-1991".
Magnus Ilmjärv is an Estonian historian. He is a Senior Researcher at Tallinn University and former Director of the Institute of History of Tallinn University. His main research interests are contemporary history, international relations and the foreign policy of the Baltic States. Among other topics he has also researched the response to the Prague Spring in Estonia. In 2004, he published the book "Hääletu alistumine" ("Silent Submission") which helps to explain why the three Baltic states lost their independence in 1940.
According to the rules established by the government, one can visit the museum upon presenting one of the following certificates:


COVID-19 vaccination course certificate;
Proof of infection of COVID-19 disease (up to 6 months after infection);
Negative PCR test certificate (no more than 72 hours old).
The obligation does not apply to children and young people under the age of 18. Additional information: www.digilugu.ee
*Photos: Vabamu Museum of Occupations and Freedom ja reflex.cz