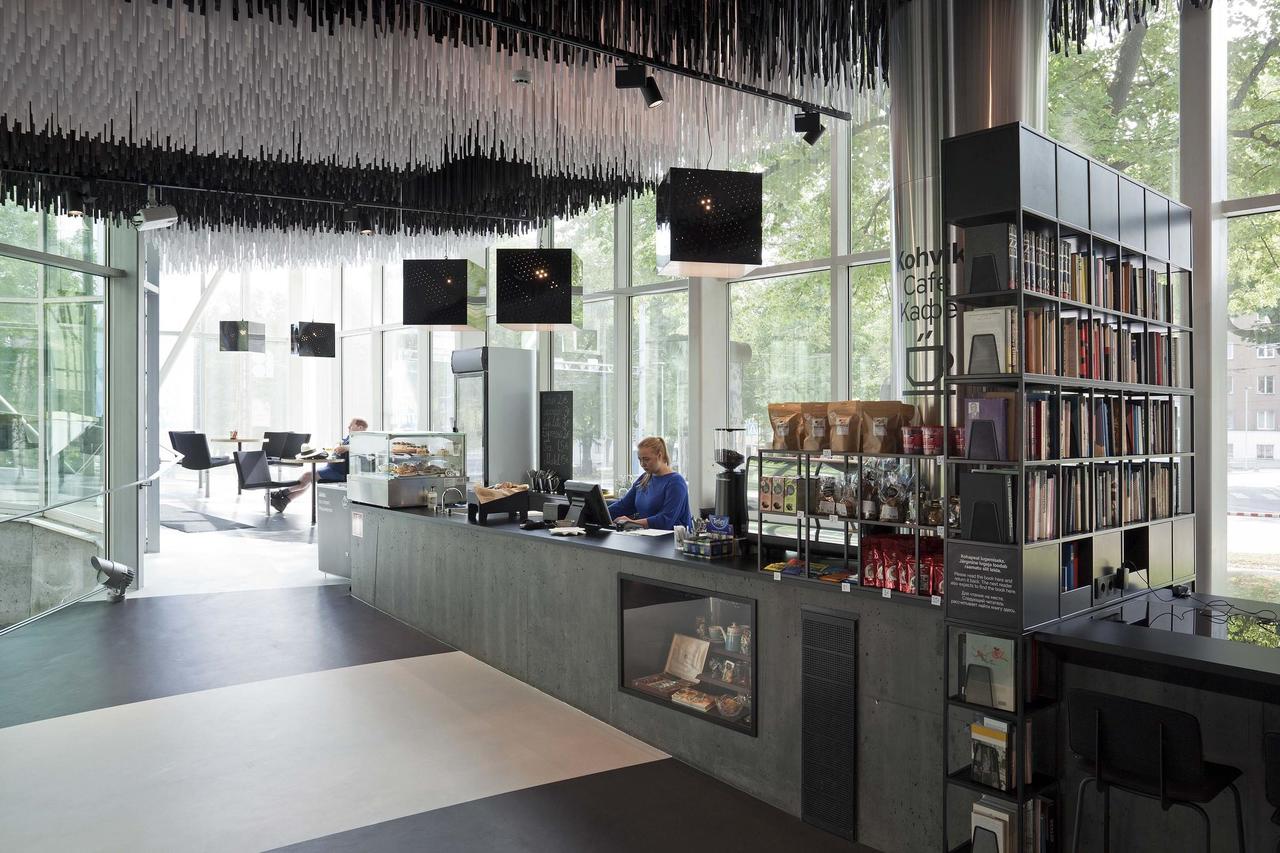 Café
We welcome visitors to the café of Vabamu during opening hours.
To get the full experience from your visit, consider stopping by our café! This is where people meet to share impressions and stories. It is where new ideas are born. Of course, we also offer delicious foods and drinks! We welcome everyone who is looking for a cosy place to sit down with a cup of coffee and a slice of one of our irresistible cakes and pastries.

The Vabamu café values local food and memorable service. We celebrate hand-crafted products from freshly made sandwiches to artisan bread. The drinks menu includes high-quality coffee drinks and tea and refreshing drinks.

You do not have to purchase a museum ticket to visit the café. The café is located on the ground floor, in the immediate vicinity of the museum entrance. The café has room for 30 visitors.


Shop


The Vabamu Museum Store also welcomes visitors during opening hours!
Whether you are a visitor or just someone wandering around looking for a present, the Vabamu shop is a fantastic place for buying souvenirs. The shop offers a selection of souvenirs designed specifically for Vabamu, ensuring that the museum visit will not be forgotten. You can browse topical books, souvenirs, and postcards, admire Estonian design, or explore educational games. We will wrap all your purchases in a nice package – ready to be given as gifts! You do not have to purchase a museum ticket to visit the shop. The shop is located on the ground floor, right next to the museum entrance.